EVENTS

This Week!
Kids of all ages
loved
making pizzas in our opening week back in September! Well we've decided to bring the class back again and we've made it even better! We'll be showing your kids how to make ooey-gooey cheese pizzas from scratch along with a delicious apple pie pizza! All our
classes this week
including our cooking together class on Saturday morning are going to be a bunch of fun!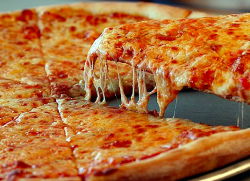 SCHEDULE
At a Bakers Buzzin' birthday party, your child and their guests will have a new and unique experience they will remember for years to come!
We're Hiring!
Do you love working with children and love to cook? Then we'd like to talk to you! Please print an application and drop it off at our studio at 725 Stockbridge Drive, Fort Mill, SC 29708
ABC's Of Cooking!!

New Session

Begins March 7th!!
Our ABC's of Cooking! series introduces your pre-schoolers ages 3-5 to the wonderful world of cooking in a fun and interactive way! In this series of classes, your children will be introduced to a wide variety of fruits, vegetables and ingredients commonly found in your home and the local grocery stores. We will introduce them to basic kitchen implements, kitchen safety and basic skills that will become a foundation to a future of culinary creativity! 8 week session includes a special graduation ceremony!! Fridays at 1:00 March 7th - April 25th.
Summer Camps!
We're excited to offer Cooking Camps all summer long at Camp Bakers Buzzin'!! Our cooking camps provide your children with the opportunity to learn how much FUN cooking and baking can be! We have a wide variety of camps available and registration has started! Register by March 15th and save 10% off each camp you enroll in!
All New Classes!!
Check out all our new classes through May!! We're celebrating all the holidays and have many, many great classes teaching so many skills for your little chefs! From St. Patricks Day to Easter and Mothers Day, we have a lot going on at Bakers Buzzin'!!
"

Hannah had an absolute blast on Friday. What a unique and wonderful opportunity for the little ones! We're already looking forward to next Friday.

"

"I'm sitting here watching my almost 4 yr old son have a blast making cookies!"

"Avery had so much fun! She can't wait to do another class!"

"Taylor loved it! She hasn't stopped taking about it all day!"

"Today was a great experience for the kids (and grams too). We had a pizza and cinnamon roll feast when we got home. Thank you Bakers Buzzin!!!"

 

"Those look like some happy kids!"

"I had so much fun with Adelle at this class. I would recommend Bakers Buzzin to everyone. A memory I will cherish forever and I plan on more classes!!"

"Dylan had a great time and is looking forward to next Friday!"